Back to Blogs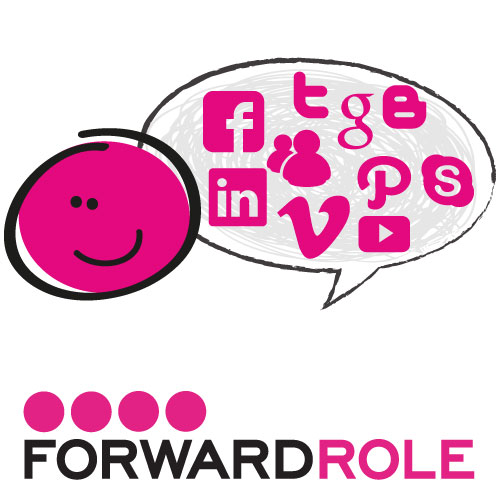 Social Media: How Much is Too Much?
My job here at Forward Role (amongst brew making and wise cracking) is to manage the business' social media channels, from Pinterest to Google+ and everything between. I'd like to think that I'm pretty clued up on what is going on in the vast depths of social networking, and with social media being in constant flux, it seems that every day brings a new way to express yourself on the internet. Or does it?
I recently came across an interesting blog post discussing the '7 Emerging Social Networks to Watch in 2014', and was puzzled as to how some of the listed social networks had made it into the blog. Why were they being described as 'ones to watch', when the majority weren't any different to the social media channels we already know and love? Don't get me wrong, I'm all for innovation - for example, I LOVE Swayy which is still in beta mode and provides me with endless content within seconds. However, I fail to see how 'Thumb.It' (a social network which allows users to gain opinions on, for example, the outfit they're wearing that day) is in any way different to the 'Like' feature, which I think it is safe to say has done pretty well on Facebook. This made me think; how much social media is too much?

In my opinion, for an up-and-coming social network to take off and be successful, it HAS to be different. There has to be something that is exciting and innovative to distinguish itself from other social networks in order to make people want to sign up. For me, the latest one to do this was Vine. A brilliant idea of shooting 6 second video clips to post onto your timeline and send to friends. Simple, effective, innovative. Over 40 million people use Vine, and for me personally, a good chunk of my dinner hour is spent chuckling at ridiculous 6 second videos, much to the amusement of my colleagues.
These days it seems as if we are bombarded by new social media channels which are extremely similar to ones we already have (with minimal tweaks for good measure). Pheed allows users to share content just like Twitter, however you can monetise your posts. ShareBloc is a Reddit-esque social network but for businesses. Medium is yet another blogging website used by writers and thought leaders; sound familiar? Tumblr, Wordpress, Blogger… the list is endless. Most people haven't figured out how to use Google+ to its full potential yet, never mind working out The Bear Club (a social media for adult bear collectors….. I kid you not.)

As mentioned earlier, I am all for innovation and have no issue with numerous social media channels if there is a demand for them; however, there is a reason Facebook, Twitter and Google+ are so successful. They provide everything people want quickly and effectively. I can't help but feel that the social media landscape is becoming quite congested with ridiculous & unnecessary creations. Only time will tell if these new social networks will become successful and go viral in 2014. I'm not holding my breath….