Back to Blogs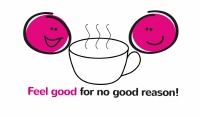 Professional Services – Don't Get Left Behind
Hello there!
Having just joined the team at Forward Role Recruitment I thought I ought to post my first blog to explain who I am and what I am going to be doing.
Aside from being able to make the best cuppa going (Yorkshire Tea!!) and bringing a female voice to the office banter, I am busy launching the Professional Services division at Forward Role. This is an area I know very well having worked within it for the past 10 years across the North West.
Over this time the profile of the Professional Services marketer has changed dramatically. Gone are the days of 'hooking up' your clients with hospitality tickets or dinner out – although these are still a lovely perk, now it is expected that you communicate with your customers in a highly professional yet dynamic manner.
Relationships are still and will remain key, however, customers are now more than ever open to shift to alternative firms or service providers. With the introduction of big brand names into the market such as the CO-OP, SAGA and Halifax it magnifies the fact the firms can no longer 'go with the flow' when it comes to advertising their services, they need to start differentiating themselves to stand out.
This is where the marketing and business development teams come into their own. The function has gained in credibility, most notably with the addition of Marketers and business development professionals gaining partner status within firms. Communication externally has become far more sophisticated and multi-faceted, especially with the huge rise and importance of social media and digital marketing.
The successful candidates within this marketplace are able to clearly demonstrate their credibility with more traditional marketing and business development techniques whilst pushing and striving to implement more innovative methods. Professional services marketing is evolving, it's time to embrace change and not get left behind.
In this newly competitive market place, a firm's key differentiator will often be the quality of their BD and Marketing staff, so recruiting and retaining the best people in the market is crucial. That's where I come in, recruiting across the following disciplines;
Marketing Communications
Business Development
Event Management
PR
Bids & Tenders
CRM and client services
Digital marketing (including social media)
If you are looking for your next move or simply want to have a chat about your career then give me a call. Similarly, if you are a client looking to add strength to your current team please get in touch on either 07467 952991 or thea@forwardrolerecruitment.com, it will be great to speak to you.