Back to Blogs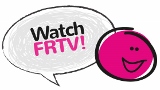 2 years ago I made the decision to leave the sunny shores of beautiful Australia to move to the Country of my birth and see if I was missing out on anything. If I had a £1 for every time someone has asked me during that time "what are you doing here!" I would not be writing this, as I would be retired on a Greek Island!
Not long after I arrived I found myself sitting in the boardroom of a recruitment agency in Bolton with the MD, Steve Thompson talking about the digital industry, the Forward Role business and how he had been looking for an Aussie to compliment it for ages! (some creative license may have been used here).
This was the start of a great working relationship and for 18 months we saw the growth of Forward Role through new client acquisition, new office space, not to mention many more staff! It was just at this point where Steve felt all was going well that he got that dreaded email from me – "We need to talk"…
For a number of years I had known about an innovative charity based out of Berlin called dotHIVand they were doing some amazing things in the online space. They were looking to bring the Top-Level Domain (TLD) .hiv to the Internet to help raise awareness for people living with HIV and AIDS and were keen to get me onboard to help them do it.
It was at this time that I asked Steve if he would support me in my philanthropic endeavour and surprisingly, unhesitatingly he said "yes". I knew that this was a very important time for the Forward Role business but I also knew that Steve had a soft spot for charities as well as start-up businesses so this was right up his alley!
For the last 4 months I have been working 1 day a week with the support of Steve and all those in the Forward Role team to help dotHIV become a reality and on the 26th August we launched to the world, with great results. We have been featured in worldwide media and most recently in a blog post on the Huffington Post.
None of this could have been possible without the support of Steve and the team and not only have they done all this to support my efforts, they have recently registered forwardrolerecruitment.hiv as their "Digital Red Ribbon" to help raise funds and awareness for the global fight against HIV and AIDS, joining companies like Twitter, Amazon and Microsoft just to name a few.
To add a little insult to injury, I have recently been offered a permanent role as Chief Marketing Officer for the dotHIV Initiative as the launch was so successful and there is much more work to do. Once again with a smile on his face, Steve wished me well and offered his continued support with the work that we are doing.
I can safely say that without the support of Steve and Forward Role team none of this would have been possible and I wouldn't be embarking on my next career challenge of raising much needed funds and awareness for a great cause and trying to change the world - one click at a time.
You can register your .hiv domain at any of our domain name registrars: https://tld.hiv/en/c/register
Some other live sites online are: