Back to Blogs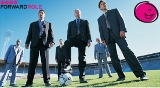 Forward Role Fantasy Football 2015/16 winner announced
It's been a long hard season since we announced in August 2015 that Forward Role were once again running our annual Fantasy Football competition for clients, candidates, staff and suppliers.
Many hours have been wasted on planning, fixture analysis and Match of the Day 'research' whilst our other halves tut with disgust about another missed opportunity to catch up on Game of Thrones, but finally we can announce the winner of our competition and a meal for two at 47 King Street West.
Unfortunately, and rather embarrassingly the winner is me. That's right 52 fellow competitors failed to halt a late charge up the table featuring a 75 point Alexis Sanchez triple captain choice and a 129 point penultimate week that powered me to the top.
I did contemplate giving up my prize for a moment, but you may have read my baby blog about being a new parent and I figured that if anyone deserved a slap up meal on Forward Role it was probably my wife after 4 months of breastfeeding and zero sleep. If the mysterious Phil Jones wants to get in touch for a free crate of beer of his choice then it would be great to give a prize to our highest placed non Forward Roller.
Notable mentions to Tom Singleton from HiHo, Jon Saxon from Freshfields, Chris Price from The Priory and our leading lady Anna Woodward at Easyodds. Otherwise the top of the table was dominated by Forward Rollers with David, Ian and Brian all making the top ten.
Keep an eye out for our competition again next season! It would be great if we could reach 100 entrants next year and if one of our clients could knock me off my perch…