Back to Blogs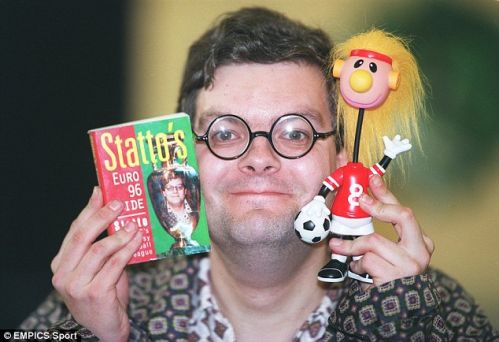 Data Scientist accused of ruining ordinary Marketing folk's fun in Fantasy League
As we come to the end of an interesting international break featuring a flattering win over the Scots, an unlucky last minute draw against the Spanish and Wayne Rooney randomly having a few too many beers at someone else's wedding, we enter Game Week 12 of the season with a top 3 that have opened a 20-point gap over the rest of the Forward Role Fantasy league.
Leader of the pack over the past few weeks has been Gareth Stephens from data intelligence business GB Group. That confirms a worrying trend at the upper reaches of the league recently towards Data Science and Marketing Analyst types consistently performing well.
We asked Gareth if he felt it was fair that a man with his data credentials was competing with us mere mortals:
"Working for a data intelligence company like GBG I'm accustomed to studying the statistics and spotting the players with both form and fixtures that are likely to score well, but sometimes you need a big slice of luck to really get up the rankings; like a 93rd minute goal off Laurent Koscielny's hand for example."
We appreciate Gareth's humility, but what do some of our other contenders think about his rise to the top?
A Content Manager from a leading Toy brand who is currently in the lower reaches of the table and wishes to remain anonymous, said:
"I think it's cheating. How is a man like me who picks his team for next week by watching match of the day after a few pints on a Saturday supposed to compete with a guy who can predict the future with clever data science tricks? If this wasn't a free league, I'd be asking for a refund."
In defence of Gareth, not all data analysts are created equal and KPMG's Data Specialist Steve Keyes is currently sat in last place in the table.
There's a long way to go yet though and with a raft of data made available by the site this year and by the likes of OPTA, even us amateur stattos can have a go at adding some science to their selections.
Good luck this weekend everyone!