Content Marketing for Recruiters (Social Media)
Thursday, 29 August 2019
09:30 AM
Friday, 30 August 2019
04:38 PM
Etc Venues, Prospero House, 241 Borough High Street, London, SE11GA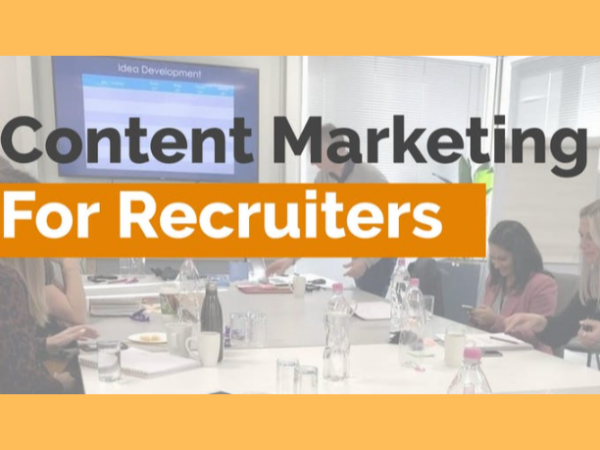 Content Marketing for Recruiters: an up-to-the-minute review of how in-house recruiters can use content to win the war for talent on social media!
From LinkedIn to Snapchat, in this workshop they'll look at how recruiters can plan, source, create & share compelling content to activate their employer (and personal) brands online.
Recognising the recruiter's role in employer brand activation & talent pipelining, we'll uncover the complete advocacy journey available to recruiters on each social network – from profile optimisation, to advanced employee-generated-content creation & distribution strategies.
All delegates will leave with a strategic & tactical understanding of how to use content marketing for more effective talent attraction on social media!
---
What will I Learn?
By the end of the session, all delegates will be able to:
Understand the shifting social media landscape & the role of content marketing in talent attraction

Optimise all of their social media profiles for recruitment & branding purposes

Source a rich mix of relevant content – from internal & external channels

Create & share content that is optimised for reach and engagement on the leading social networks

Plan and maintain a consistent, content-led, presence across social media

Use the latest tools & technologies to maximise ROI on your social media & content marketing activities
---
What are the Benefits of Attending?
The key benefits of attending the Content Marketing for Recruiters workshop include:
Increased reach, visibility & engagement of your content across your chosen social media networks

Development of your employer & personal brands within your target talent communities

Engagement of more passive talent for current & future opportunities

A higher return & better results from your overall social media recruitment activities