Digital Leaders (6 Month Programme)
Tuesday, 24 September 2019
12:30 to 16:00
Liverpool Science Park IC1, 131 Mount Pleasant, Liverpool, L3 5TF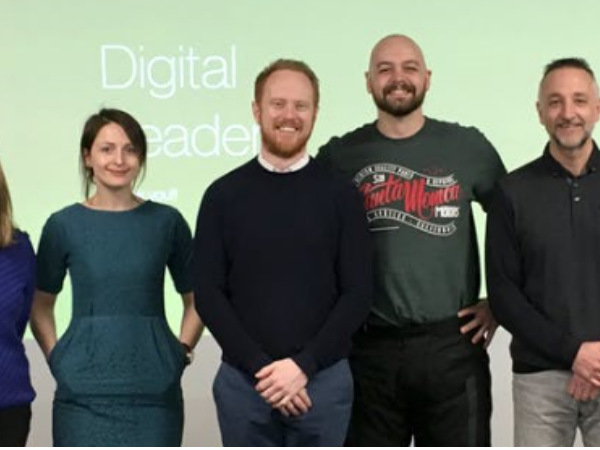 Digital Leaders is a unique 6 month training programme, exclusively for anyone who want to learn the latest digital marketing techniques, share ideas with a peer group and develop a world-class digital strategy that will power the growth of the business.

The next programme starts on September 24th, 2019 and is delivered by Phil Birss. All sessions are at The Studio, Liverpool Science Park, 131 Mount Pleasant, Liverpool, L3 5TF.
Why invest in your Digital Leaders?
Graduates of the Digital Leader programme will finish the course with the framework for creating a digital marketing strategy to take back and implement in their business or organisation.
Additional benefits include a greater understanding of the digital marketing world, improved communication skills as a developing leader and a peer network to support continuing development.
Practical skills and knowledge on how to implement a digital marketing campaign using social media, online advertising, search engine optimisation, analytics, conversion optimisation and much more

The framework to create a comprehensive digital marketing strategy, tied in to the wider commercial objectives of your business or organisation

Greater understanding of the digital marketing world, its terminology, its nuances and best practice on how to boost brand awareness and generate new business enquiries

Improved leadership skills with practical advice and guidance on how to create more effective communication between Marketing and the board, based on measurable objectives and KPIs

Become a member of the exclusive 'Digital Leaders Club', a peer network of digital leader graduates who will support each other through your continuing development as a 'digital leader'

FREE access to Elephant Digital's hugely successful Growth Through Marketing events, as well discounts on future paid-for masterclass sessions on a range of digital and marketing subjects