Introduction to Programming – International Women's Day Saturday Special
Saturday, 14 March 2020
10:00 to 15:30
Northcoders, Manchester Technology Centre, 103 Oxford Road, Manchester, M1 7ED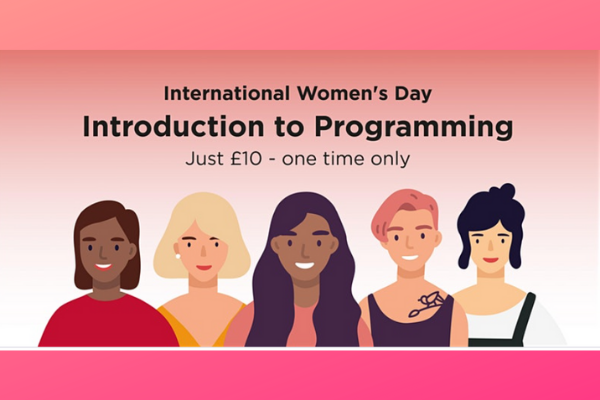 Northcoders are celebrating International Women's Day this year by hosting a one-off Introduction to Programming day event!
They hope to inspire women and those who belong to gender minorities (including non-binary, intersex and trangender folks) to try out coding at our classic Introduction to Programming course, without the £100 fee. Learn the fundamentals of programming in a relaxed, inclusive environment with support from tutors.
Please note: You will need to bring your own laptop, and it shouldn't be a Chromebook.
During this day event, you will learn:
How to build your own computer game! They will introduce you to your first programming concepts over some pizza, and help you tie them together to make an interactive game. Over the course of the session, you'll learn about JavaScript data types and how to write "if this... then that!" logic.

Harnessing the power of your computer! Delve into bulk operations and some core principles that professional programmers use every single day. They will cover objects and arrays, creating loops and even have a peek at functions...