Panel Night: Converting Data into Value
Wednesday, 29 August 2018
18:00 to 20:00
Code Computer Love, Sevendale House, Dale Street, Manchester, M1 1JB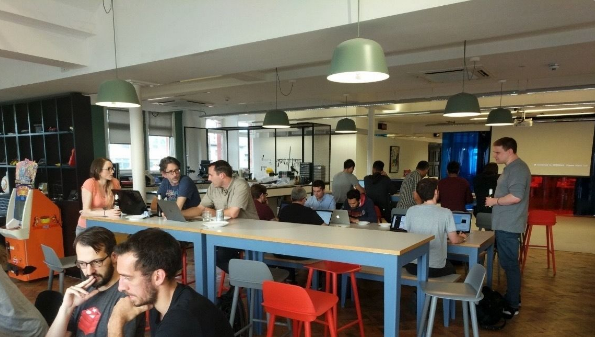 Sticking with their theme of doing something quite different each month, PyData Manchester will be hosting a panel with live speakers.
"We are hoping for some audience contribution via Slack (join bit.ly/2v60ieu) so feel free to join to ask some questions live. There will also be an opportunity to ask questions and swap with members of the panel later on in the evening."

The Panel:
* Liam Galliers – Web Analytics Consultant at Code Computerlove
* Kaylea Haynes – Data Science Team Leader at Peak
* David Hoyle – Lead Data Scientist & Head of Data Science at AutoTrader
* Bethan Blakeley – Director of Honeycomb Analytics
* Bertil Hatt – Head of Data Science at BookingGo
From 6:00pm for pre-event networking, pizza and drinks. Food and refreshments provided by the sponsors of this event, Code Computerlove, to help you through.
BYOL(Bring your own laptops to participate on Slack)

ACCESSIBILITY
There is a wheelchair ramp at the front of the building, you just need to press a buzzer and someone will let you in.
ABOUT PYDATA
PyData MCR is the Manchester chapter of the International PyData Community.
For Manchester based data scientists, to share and learn new thing. Not limited to Python.