Prolific North Roundtable: Data innovation at speed
Thursday, 27 February 2020
8:30 to 11:30
Colony Picadilly, 5 Piccadilly Place, Aytoun St, Manchester, M1 3BR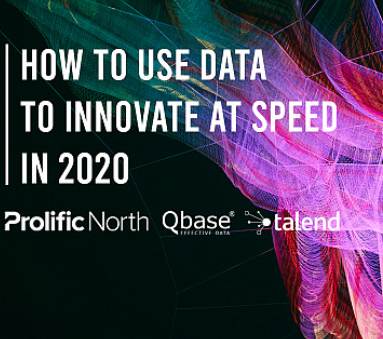 The integral role of data in driving innovation is now beyond doubt, and no business leader can afford to ignore the opportunities it presents.
Advancements in AI and machine learning now allow for faster and more accurate processing of data at scale, while the rollout of 5G networks across the country - as well as the proliferation of innovations like IoT sensors - are presenting new and deeper rewards for those that harness the data at their disposal.
Given the shifting policy landscape and the impact of legislation such as GDPR, 2020 also promises to be a challenging time for businesses.
But for those ahead of the curve, data has the potential to unlock innovation that impacts tangibly - and quickly.
Bringing together senior business leaders from a range of industries and sectors, this roundtable - in partnership with data services company Qbase and Gartner Magic Quadrant leader in data integration, Talend - promises to deliver valuable and current insights into the opportunities, challenges and potential of data and how it can drive innovation.
Running from 8:30am until 11:30am on February 27th, this event will let important figures from across a range of industries discuss the most pressing issues surrounding data, network and share knowledge.
Where?
Colony Piccadilly, 5 Piccadilly Place, Aytoun Street, Manchester, M1 3BR
When?
8:30am - 11:30am, February 27th.
This event is designed specifically for senior business leaders.