Worker Tech: Skilling the future workforce
Wednesday, 28 November 2018
18:30 to 21:30
The Federation, Federation St, M4 2AH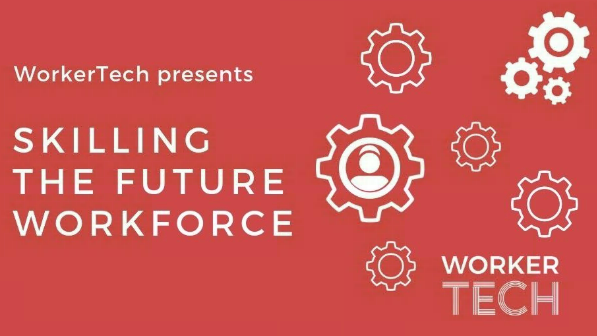 Details
The rapid pace and scale of technological change, is disrupting labour markets and fundamentally altering the future of work. Anticipating and preparing for the impact of digital technologies on the workforce is an urgent issue.

A World Economic Forum report states that 65% of children starting school today will hold jobs that don't exist yet, with many workers already active in the job market needing to adapt to avoid displacement and to thrive in the rapidly changing workplace.

The biggest change will be felt by workers in low- and middle-skilled jobs without university degrees. These workers account for a large proportion of the global workforce and face a greater likelihood of extensive job reconfiguration. Workers in low- and middle-skilled jobs require proactive support in transitioning to new career pathways. They often face greater financial and job insecurity, lower skills proficiency for working in a technology-rich environment, and reduced likelihood
of receiving on the job training.

This event will explore how technology can be used to equip people for the jobs of the future. We'll discuss tech tools and new approaches to open up access to skill development, career advice and the opportunities to progress at work.

SPEAKERS
TBC

LIGHTNING TALKS
We'll also have space for brief "lightning" talks on the night, where anyone will have a chance to speak for up to 3 minutes on something that helps more people do good with tech.

PARTNERS
This event is a part of a series of UK events about Worker Tech by Bethnal Green Ventures, Accenture and Resolution Trust

This event is brought to you in Partnership with: The Federation, Omidyar and the Co-op Foundation

OTHER STUFF
You can follow us on twitter: http://www.twitter.com/techforgoodlive #tfgl

Please keep your RSVP up to date as we often have high demand, but a fair few no-shows on the night.