Back to Blogs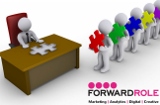 Got a Role to Fill? Don't Panic Hire!
With the football transfer window about to open, many of us football fans are looking anxiously at the transfer gossip of our club hoping for a successful summer's activities and avoiding deadline day panic buys that others can mock. However this panic behaviour is not the sole domain of football clubs.
A recent report by Sandler Training has revealed that the typical cost of a bad hire to a business is £14,000*, a figure few businesses can really afford and made worse by the skills shortage that exists within the UK market as rectifying this mistake will take even longer. This figure may seem high but is easy to understand when you factor in time spent on interviewing, advertising, testing and the differential in performance between a good and a bad hire; and then replacing the original bad hire!
Every new hire carries an element of risk, the job of the recruitment process is to mitigate that risk as much as possible. There are so many reasons that a hire may not work out, some of which can never be accounted for, that it makes it all the more imperative to ensure that as a business you adopt a thorough and robust recruitment process that is fit for purpose for today's market.
Some key things to bear in mind when starting any process include:
Understand what good looks like in your business.
What are the skills and expertise you need for the position, what must they have and to what level? What is essential and what would be a nice to have? What can be easily trained and developed?
Does your process actually measure these skill sets?
Within my area of recruitment, there is often a need for data analysis skills such as SQL or SAS as well as the ability to interpret data. The most successful companies at recruiting analytics talent test these skills through different methods to determine the candidates level against their criteria – this may sound obvious but there are plenty of companies who will still take a candidate's word on their ability and then be surprised when they have exaggerated their ability. At Forward Role, we've seen a Head of Analytics at a major bank fail a GCSE level maths test when interviewing for another role, so testing can be very insightful and help protect against a bad hire.
What are the softer skills needed, be they interpersonal, the cultural fit for the company?
With so much of anybody's waking hours spent in work, you want to ensure that a new starter will fit in to the culture of the business, this should be the easiest part of any interview yet is often overlooked.
Ensure the process identifies the required skills
When designing the process, think about the areas above, what do you need to test for. What areas do you need to question?
Think about the use of psychometric testing to further enhance the process.
Understand what all the key stakeholders want to get out of the process.
Be aware of other factors?
Who needs to be involved in the process? Any delays in the process will give your competition the chance to steal those candidates from under you. If you have seen a candidate and like that person, there is every chance that another company will be thinking the same thing, particularly in skill shortage areas.
The biggest mistake any company can make is to lose a candidate because a key decision maker "suddenly" goes on holiday during a process – account for this.
No interview process should ever last more than 2 weeks.
Think about everything you want to achieve during the process and look to combine as many parts of that as possible in each stage.
Don't prevaricate after a final interview, if the candidate is right for the job, offer them it. Don't hope to find somebody better – you probably won't, but your original candidate will be gone.
Don't under offer.
At the outset, make sure you understand the recruitment market; what salary levels get you what skills, design your job spec around this, then offer them what they are worth to you not what you think you can secure them for. If they are in a process with another company, you don't want to be having to go back and match their offer – take the high ground to secure the candidate, a candidate is always likely to choose the company that initially offered £35,000 rather than the one who offered £30,000 and then £35,000 to match. If you want a candidate to join your business feeling valued and motivated, then offer them what they are worth, not what you can get away with.
Be aware of why a candidate is leaving their current employer.
Make sure you give a compelling offer to leave their existing employer. Promote the benefits of joining you against their reasons for leaving and make it hard for the candidate to accept a counter offer. If you like them, their current company probably does too and won't want to lose them and will do whatever they can to keep them. Be ready for this.
Question why you are struggling to find the right person, rather than making a panic hire!
Is your criteria overly ambitious? Are you paying enough? Does a candidate with this skill set exist? Don't appoint somebody for the sake of it. Keep going, if necessary get a contractor in to cover, it may be more expensive in the short term but it will still be cheaper than hiring the wrong person.
Usually the easiest way to get all of this right is working with a good recruitment consultancy. At Forward Role, we work closely with all our clients to ensure they get the best advice. As a specialist in our market, we know what good looks like, what the salary ranges are and what level of skills and experience you are likely to find at different levels. We can save you a lot of wasted time by highlighting an unrealistic brief and suggest better strategies for the way you position a recruitment assignment.
We also work closely with the candidates to understand their motivations and their salary requirements which can change dependant on how things are going at their current company and any other interview processes which they are in. Whether you work with a recruitment consultancy or not, spending the time to plan at the outset and being smart through the process will ensure you have the best possible chance of securing a best fit candidate and prevent the need for a panic hire.
*Source: http://www.cityam.com/1413809875/uk-skills-shortage-hitting-50pc-small-businesses-bad-hires