Back to Blogs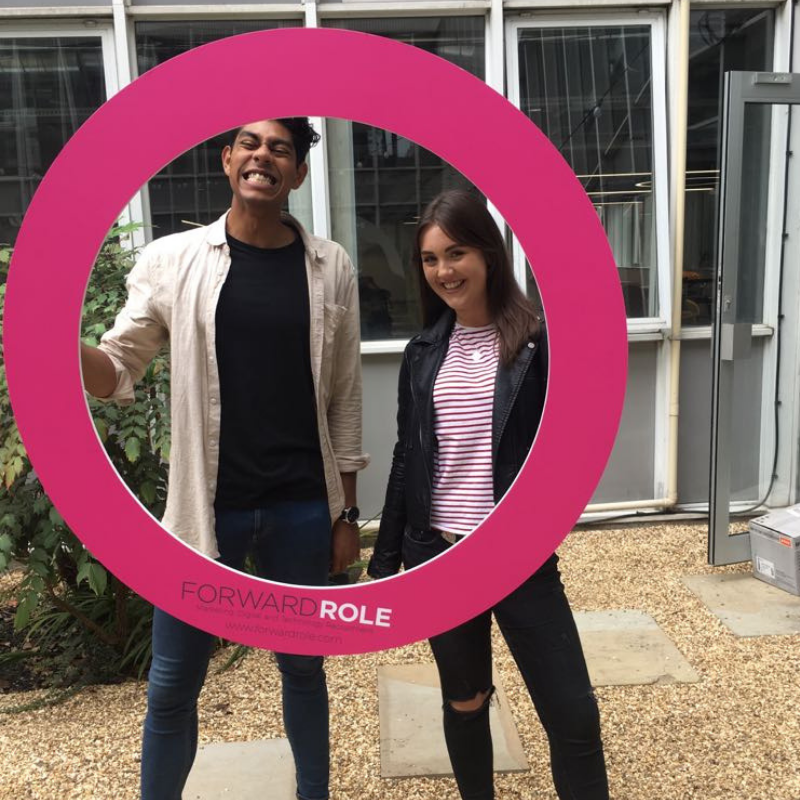 Forward Role's Search in the City
To celebrate our 10th birthday, we sent our Forward Roller Reporters out into the city centre, to find out where the people of Manchester were in their careers 10 years ago and where they see themselves in 10 years' time!
Armed with an iPhone X and our giant Forward Role halo! Aimée and Nathan had a great afternoon hearing from lots of people within the marketing industry about the different routes that had been taken, to get to where they are now, as well as the advice that they would have given themselves back then.
You can watch the full video here:
A huge thank you to all of our fantastic clients who were involved! Rachael Ford, Marketing Manager at Manchester Metropolitan University, Max Hopkinson and Lucy Harvey, Chief Operating Officer and Head of Marketing at Tootoot, Verity Hogan, Social and Marketing Manager at Wakelet and Alexia Hendrickson, Digital Marketing Executive at Pay Justice.
As an extra special thank you to our own Forward Rollers for their part in campaign. We created an embarrassing out-takes video of Aimée and Nathan… you're welcome guys!
To keep up to date on all of the latest goings on at Forward Role, follow us on Twitter @ForwardRole and LinkedIn.