Glug Manchester – #10
Thursday, 8 November 2018
18:30 to 23:00
Fairfield Social Club, Archway 6, Temperance Street, Manchester, M12 6HR
Gluggers!
We are back with the return of GlugMCR #10 (yes, number 10, can you believe it?!)...
AND, we've got a new venue! Our amazing Glug gang just keeps growing so we've moved to the Fairfield Social Club to house our faithful Gluggers and welcome new faces!
As you may know, here at #GlugMCR we are big fans of creative storytelling, passion, the underdog and seeing ideas come to life. For this reason we bring you great speakers who are willing to share their experiences and inspire a new way of thinking. As always the £7-ticket includes a drink and a slice of pizza...
Make sure to grab a ticket quickly – last couple of times have been sell-outs :-)

See you there!
Team Glug Manchester


–

Line-up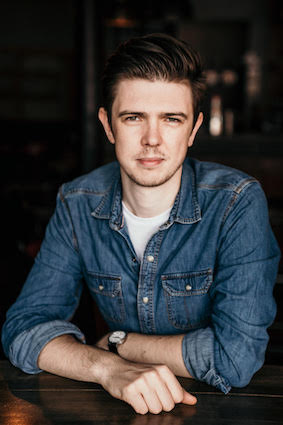 Drew Forsyth - Freelance Photographer
Drew Forsyth is a commercial and dance and photographer based in Manchester.

Over the past ten years of photography, Drew has worked with clients & artists from every corner of the world, including dancers from The Royal Ballet, Nobel Prize Winners, Astronauts, Politicians, Actors, and Television Personalities.

Most recently, Drew has worked on campaigns for The Co Op Bank, John Lewis, The Science Museum Group, and Keep Britain Tidy and has photographed the cast of The Lion King on a rooftop in New York, the Big Data Science Team at Jodrell Bank, and Kanye West's backing dancers in Los Angeles.

Drew's talk will focus on what he's learnt in the last 6 years of being freelance, and he'll also read out the worst client emails he's ever received.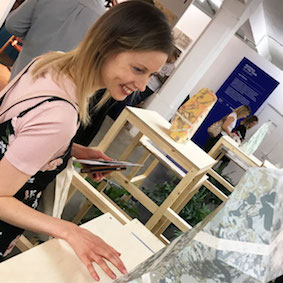 Laura Jane Boast - Founder LJB Studio
Laura is the founder of LJB Studio and, for the last decade, has grown the design studio that specialises in highly crafted and thoughtful print design. The love of craftsmanship and exceptional attention to detail, enables their work to have a clear distinct, luxury and desirable quality.
As print design experts, the studio works with independent designers and small businesses to global brands and manufacturers, handling every aspect of the creative process – from material specification and design to print production and installation.
Laura especially loves to help businesses achieve consistency across all communications and build brand awareness to reach a wider audience.
What's more, Laura has taken part in many local charity initiatives and recently launched Design Giving - an annual magazine celebrating well-crafted products that inspire creativity, improve people's lives and are kinder to the planet.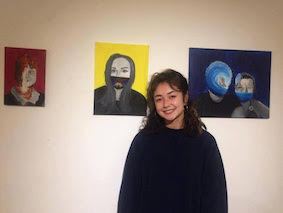 Jasmine Thomas, intern - e3creative
Jasmine Thomas recently graduated from the University of Salford with a first-class honours in Graphic Design; during which she completed an internship with Transpennine express, achieved the Create Students Art and Design Award and is now completing a second internship through e3creatives; Mara foundation.
Jasmine's presentation explores and highlights difficulties and new skills she has learnt during her jump from university to the working world. The talk emphasises "what they don't teach you at university"
–