Women in Tech Leadership : How to manage difficult workplace conversations
Thursday, 8 October 2020
8:30 to 10:00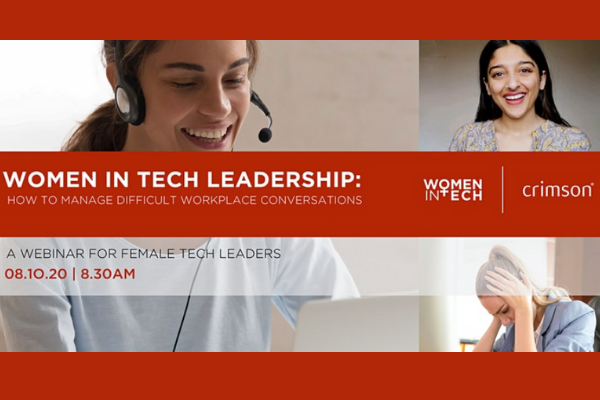 Join Sonya Barlow for this experiential session and learn actionable tips and guidance on how to manage difficult conversations in the workplace head-on.
Webinar Takeaways
Understand the underlying mental and mindful strategies associated with having easier, successful conversations.
Learn strategies to manage difficult conversations online and offline.
Develop a step by step approach to feeling calm, present, ready and able to make an impact when conversing.
Learn how to structure, present, deliver and handle stress and nerves in high-pressure situations.
Speaker: Sonya Barlow - Award-winning entrepreneur, TEDx speaker, podcast host & diversity consultant.